About Us
Stem Plus Cryopreservation Pvt. Ltd. is DCGI Approved, CGLP and ISO 9001-2015 certified Cord Blood Bank.
FDA Licence Number: PD/Cord Blood/02/2015
Our Vision
Stem Plus Cryopreservation Pvt. Ltd. gives hope and help to clients in need of stem cell transplant by cryopreservation of precious stem cells.
Our Mission
Stem Plus Cryopreservation Pvt. Ltd system is committed to studying best ways to collect; process and store cord blood to improve transplant outcomes for clients and provides high quality services to the clients.
Our Values
We hold our values high
To work ethically.
To provide prompt service.
To safeguard our stakeholder's interest and their trust.
To apply environment friendly technologies and to care for nature.
To treat all our stakeholders with respect, care and humanity.
From Directors Desk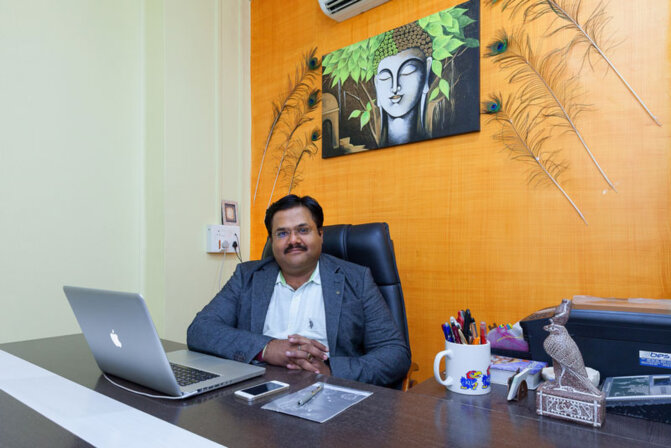 Stem Plus began as a dream to provide the facility to bank cord blood in Maharashtra and to create awareness in rural area about stem cells and its application. Stem plus is the only company providing collection, processing & banking in Western part of Maharashtra. Besides, Stem Plus is the only company providing banking of VSELSc (Very small embryonic like stem cells). We at Stem Plus not only prepare stem cells but also prepare muscle growth factors & tissue engineered organs. All the services are provided at comparatively affordable prices, thus fulfilling our motto of service to humanity. In lieu with the same, we have decided to provide quality stem cell therapy in collaboration with expert doctors at the affordable rates.
Since the day of its inception, Stem Plus has always committed itself to quality & care in its services.
- Dr. Meghnad G Joshi
Ph. D in cell Biology and Post doctorate in Regenarative medicine.
Technical Staff
Medical director
Dr. Pankaj Pande
M.D Pathologist
Lab Incharge
Ms. Amrpali Kurane
M. Sc. Bio Chemistry (Cell Biology)
Director / Technical Supervisor
Mr. Shashikant R. Desai
Ph. D Cell Biology
Cord Blood Technician
Mrs. Manisha Zare
M.Sc Biotechnology
Mr. Sufiyan Bagwan
B.Sc Microbilogy
Ms. Sunita Tavate
M.Sc Microbilogy
Laboratory
Physical Examination Area
TTD Screening Lab
TTD Screening Lab
Sterility Testing Lab
Sterility Testing Lab
Heamatology and Serology Lab
Heamatology and Serology Lab
Processing Lab
Processing Lab
Sample Storage Area
Sample Storage Area